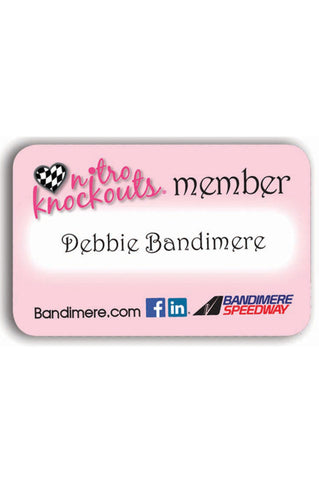 Welcome to Nitro Knockouts!

We are a group of women of all ages from Bandimere Speedway that enjoy doing things together throughout the year, on and off the race track. Our goal is to provide support, encouragement, and activities to our female racers, fans and staff.

The Fun Starts Here!

That's right... here at Bandimere Speedway with Nirto Knockouts Crew! Enjoy fun and friendship with all the mother's, wives, sisters, and daughters who love racing as much as you do! We're shifting gears into motorsports...It's not a Good 'Ol Boys Club anymore!

Membership has it's privileges!

With your $39 one-time fee membership you receive personalized membership card, a very cool "Staging Light" necklace and special offers at Bandimere Speedway, access to exclusive women's only activities, meet-and-greets, Nitro Knockouts Challenge Races, a women only race class and much more!
Come be a part of the exciting and entertaining group of women from Bandimere Speedway!  We are ladies of all ages who have fun doing things together all year long on and off the track.  
As a member of the Nitro Knockouts you also have the opportunity to support causes that women care the most about; women's health, children, family support and networking.